146 years after Susan B. Anthony cast a history-changing vote, women are sharing their voting pride at her grave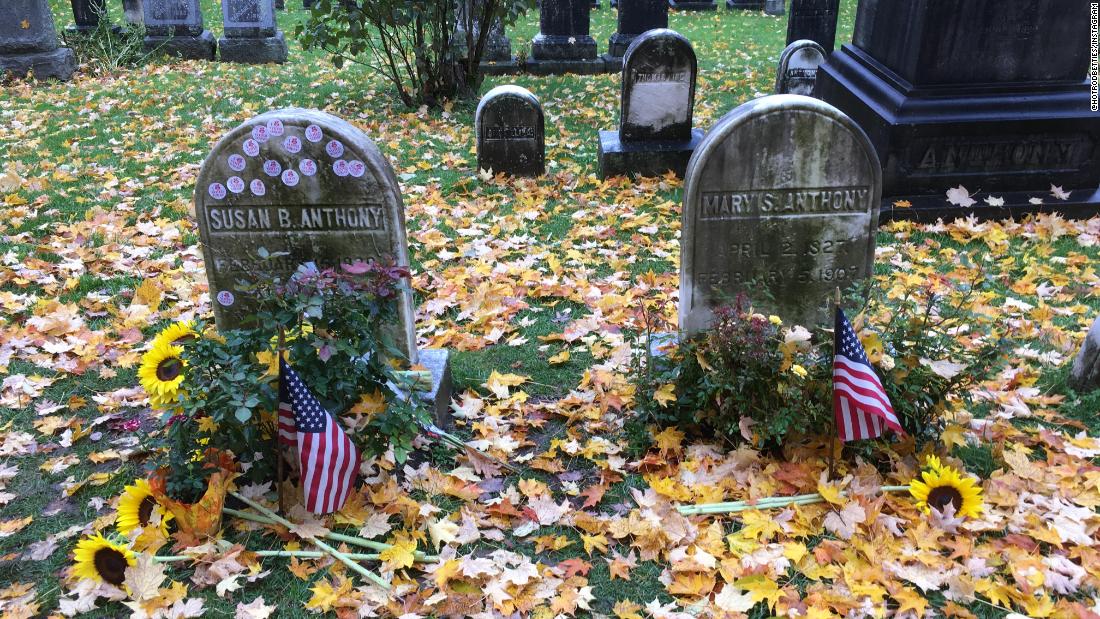 (CNN)On November 5, 1872, Susan B. Anthony voted in a presidential election. At the time, it was an illegal and status-smashing act, and two weeks afterward she was charged with and fined for illegal voting.
On November 6, 2018 — 146 years later — women are visiting her final resting place in Rochester, New York, to place their "I voted" stickers on her grave.
The fight for women's voting equality was not a perfect one. The rights and humanity of black and other minority citizens
were often dismissed or overlooked by some of its leaders
, and the 19th Amendment was far from the end of the struggle for equal rights for all Americans. But Anthony remains a hero to women around the country who vote proudly in her stead.
Read more: https://www.cnn.com/2018/11/06/us/elections-voting-susan-b-anthony-grave-trnd/index.html
---
---